In a survey of more than 300 marketing and business professionals conducted by Ascend2, 86 per cent of respondents said they believe marketing automation is successful at achieving goals such as lead generation and increasing sales. This underlines the effectiveness of marketing automation.
Despite this, many small and medium enterprises (SMEs) in Singapore have been reluctant to adopt these solutions into their marketing. This largely stems from a lack of awareness and understanding of what marketing automation provides. In addition, many local SMEs also hold the misconception that such marketing automation solutions are only suitable for larger firms.
In the case of SharpSpring, this couldn't be further from the truth.
FACT: SharpSpring is a marketing automation solution built with small and medium businesses in mind. Its product features – such as VisitorID, Lead Scoring and CRM – are powerful and robust, yet simple to use. SharpSpring's pricing is also affordable, just a fraction of what many common marketing automation platforms cost.
Here at IMPACT, we consider ourself an SME too. And since using SharpSpring for our own lead generation and inbound marketing, we have grown to become incredible fans.
Let's take a look at the 4 ways SharpSpring can help SMEs drive sales.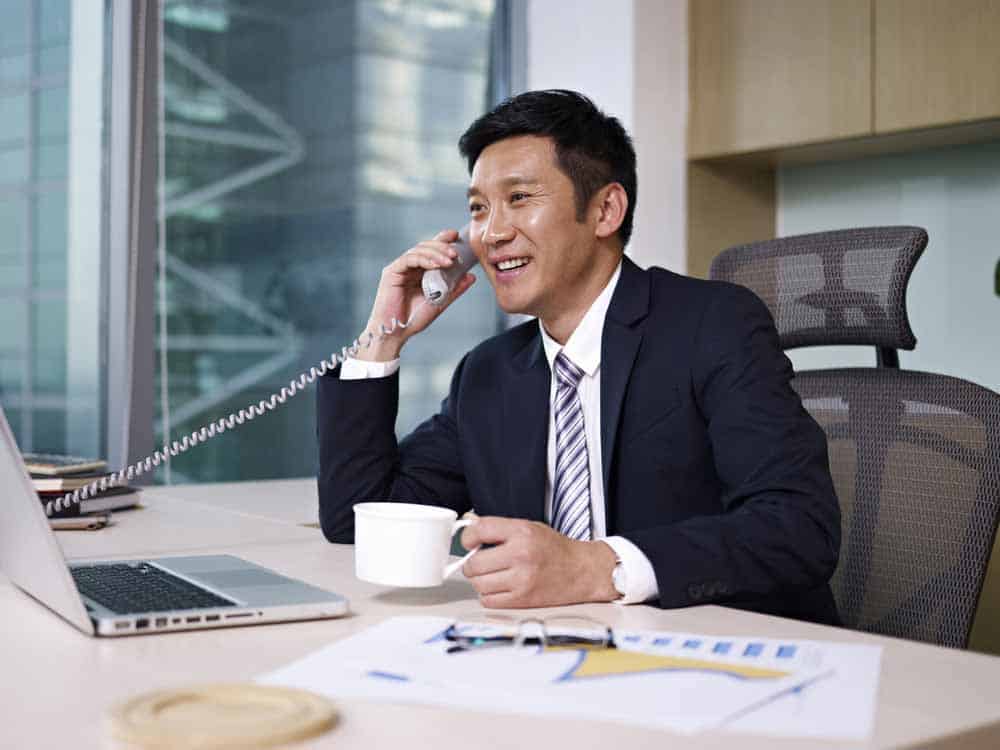 1) VisitorID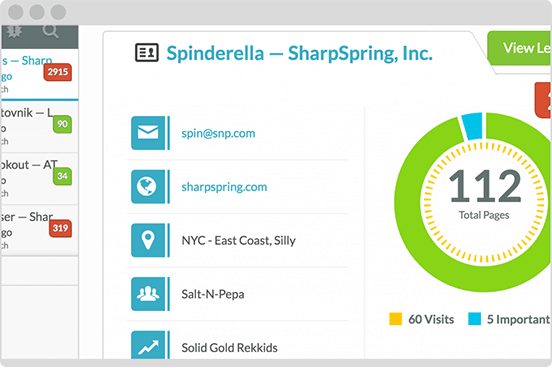 With VisitorID, B2B marketers can identify and track which companies are visiting their websites. This is achieved through reverse IP lookup, and can help businesses significantly increase the number of leads harvested from their current web traffic. With this key information, sales can then decide if a cold call to the prospective company is warranted or not.
In the case of identified leads, VisitorID is capable of tracking when the lead returns to your website, as well as which web pages (e.g. pricing, case-studies) have been viewed. This is incredibly useful, allowing your sales team to determine a lead's purchase intent.
2) CRM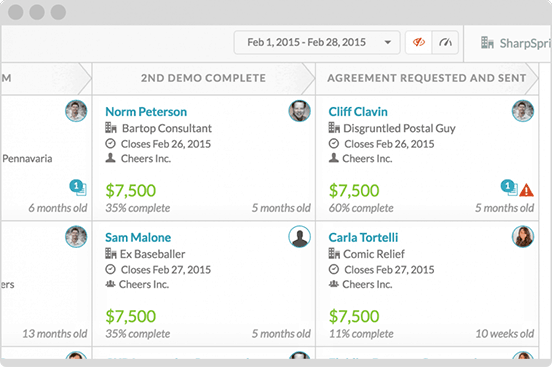 SharpSpring has its own inbuilt CRM, which captures all the interactions a lead has with your business – from emails opened to website visits, to sales conversions. This intelligence helps sales and marketing teams to more effectively sell and market to leads, thereby increasing conversions.
While SharpSpring is capable of integrating with Salesforce and other CRMs, most SMEs will find its suite of features to be robust enough for their purpose. Furthermore, SharpSpring's CRM allows for unlimited users and contacts, which means SMEs need not worry about an expanding contact database ratcheting up their monthly subscription costs.
3) Email Capabilities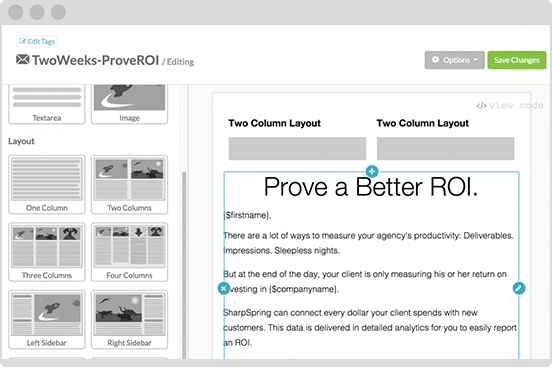 SharpSpring's marketing automation platform is fundamentally built on email. Which also means that its email capabilities needs to be pretty powerful and robust. SharpSpring doesn't disappoint, with a user-friendly WYSIWYG (what you see is what you get) email editor, that lets marketing teams create beautiful emails, without any knowledge of HTML or CSS. There are also dozens of templates that work across all devices, such as smartphones and tablets.
Once they're are sent, sales and marketing teams can track if emails have been opened or any links clicked on. They'll also be able to see every page visit, form fill-out, webinar sign-up, and white-paper download from the email campaigns deployed.
4) Lead Nurturning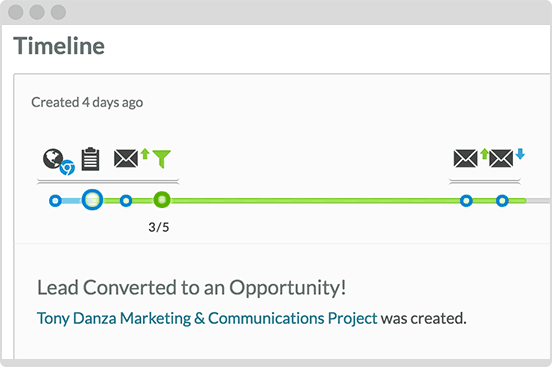 Not every lead is ready to buy from you the first time they visit your website or download a brochure. SharpSpring's marketing automation capabilities can help SMEs continue nurturing each lead, up until they're ready to purchase.    
Marketers can leverage on SharpSpring to set up email drip campaigns, educating leads to stay top of mind while they progress through the purchase cycle. Lead scoring can also be deployed to determine how hot prospects are based on engagement such as emails opened, links clicked and web pages visited. Then when a lead is signally they're ready to buy, SharpSpring will email the assigned Sales Representative to get in touch with the lead.
Increase Lead Generation & Sales Conversion With Marketing Automation 
Ultimately, SharpSpring's marketing automation solution is all about helping businesses increase their lead generation and sales conversion. Amidst the current market landscape, it's important for local SMEs to leverage on the right solutions and technology to become more effective at what we do.