Breakthrough content marketing for an enterprise software brand
IDeaS is a global provider of revenue management software for the hospitality sector, headquartered in Minneapolis, MN, USA. With more than 10,000 clients worldwide, IDeaS solutions are used to price over 1.6 million rooms in 124 countries.
Today, B2B audiences are increasingly looking to consume information and content in more convenient formats, IDeaS recognised the need to develop more visual content to improve engagement with content and augment their existing marketing mix.
Content Marketing, Subject Matter Expert Interviews
Video Development, Infographic Development
Video Development
Infographic Content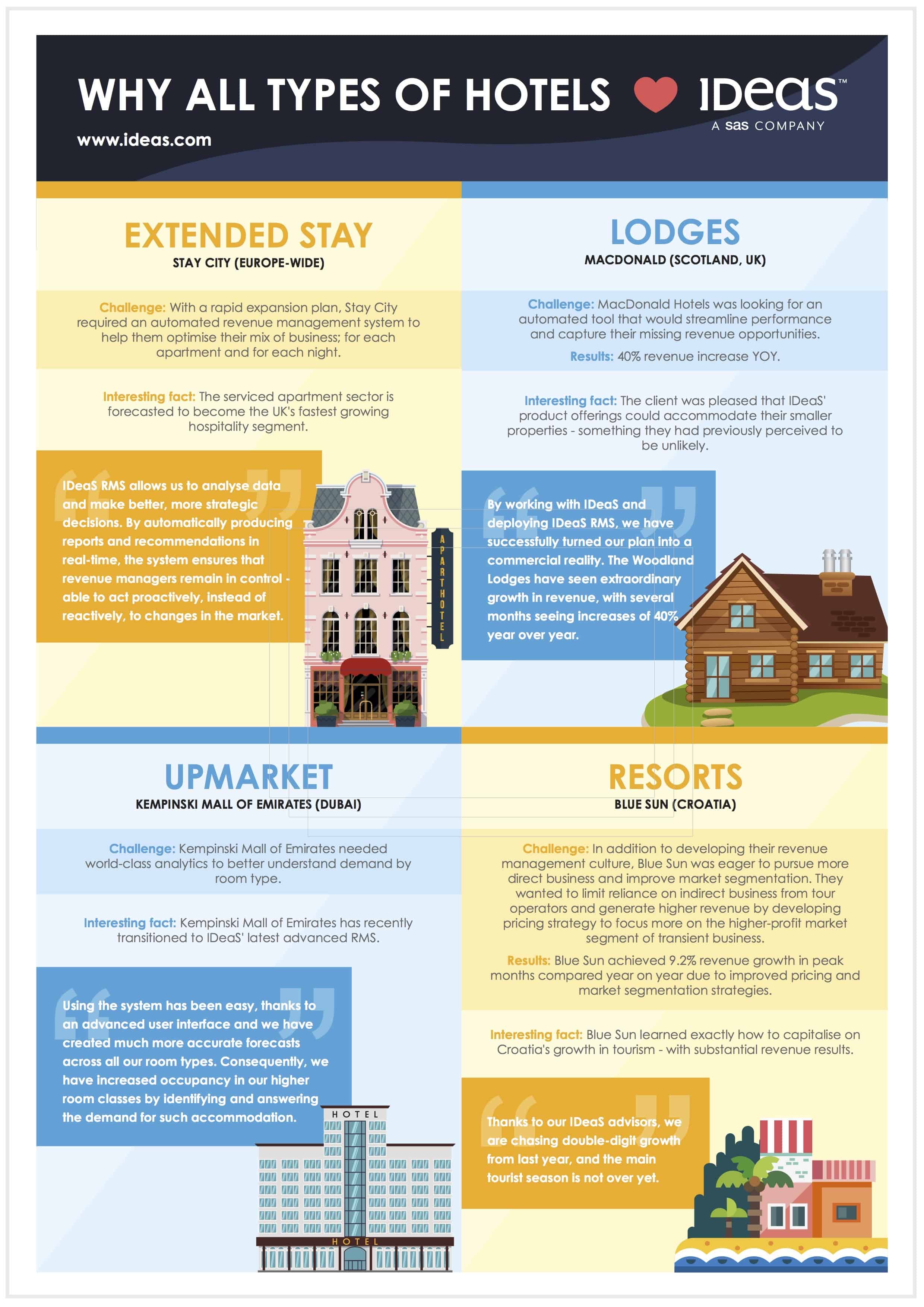 IDeaS has enjoyed higher audience engagement rates with the new content formats introduced. This has spurred IDeaS to increase the proportion of visual and video content in its upcoming demand generation campaigns.  
Kindly fill in the contact form below and a senior member of our team will be in touch with you very soon. If you'd prefer to talk to someone right away, simply give us a call at +65 3138 9182 during office hours.